Different methods for users to join your Community and Project
This Article Applies To:
Impact Edition
Pro Edition
Team Edition
Legacy Edition
A critical part of Centercode's Recruiting, Sources are the various pathways your users can take to join your Community or Project. Sources track and determine how your testers are brought into your portal. You can have as many Sources as makes sense for your Opportunities.
For example, you might have multiple Email Lists provided from marketing, a couple URLs posted on your website or during events, and referrals routing users into your Community or Project.
In order to keep track of everyone you targeted and/or invited, Sources generate Opportunity Pools - compiled lists of all the potential users associated with your Opportunity. For information on options for viewing, managing, and contacting users in these lists, check out our Opportunity Pools article.
Source Types:
The following are the various types of sources available within Onboarding. Each have their own unique functions and benefits. Click the titles for more information, potential use-cases, and helpful tips: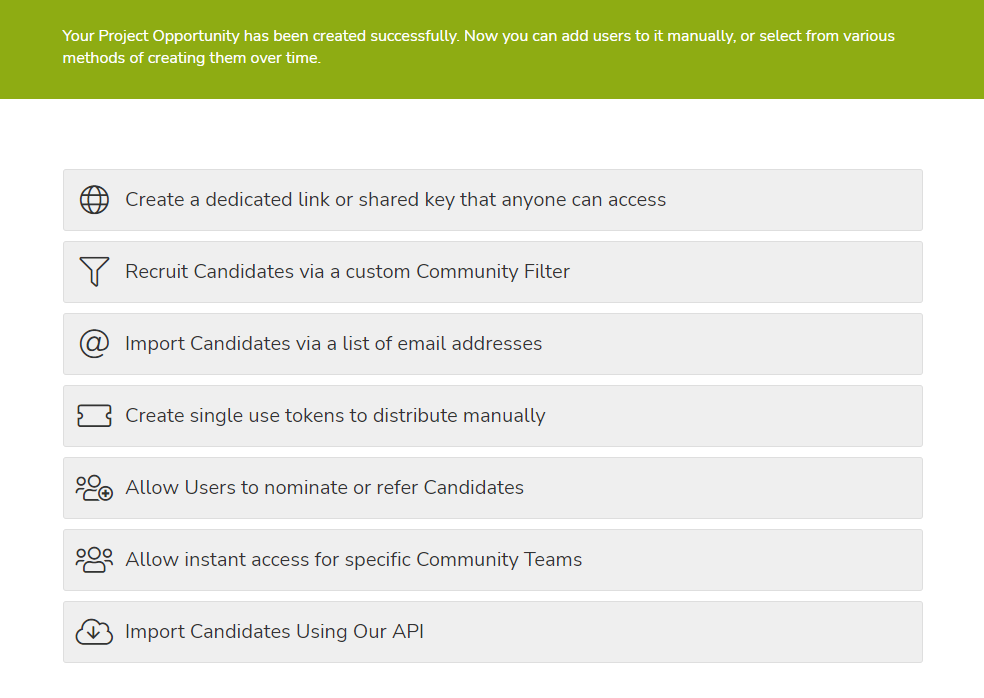 Related Articles