Use a link to invite users to my Community / Project
This article applies to Team and Legacy editions.
Dedicated URL Source allows you to create a customizable URL to distribute to your users in order to join your Community or Project via an Opportunity. Having a unique URL is handy to post on your website, distribute through email, documentation, forums, advertisement, analogue materials, and general hyperlinking convenience.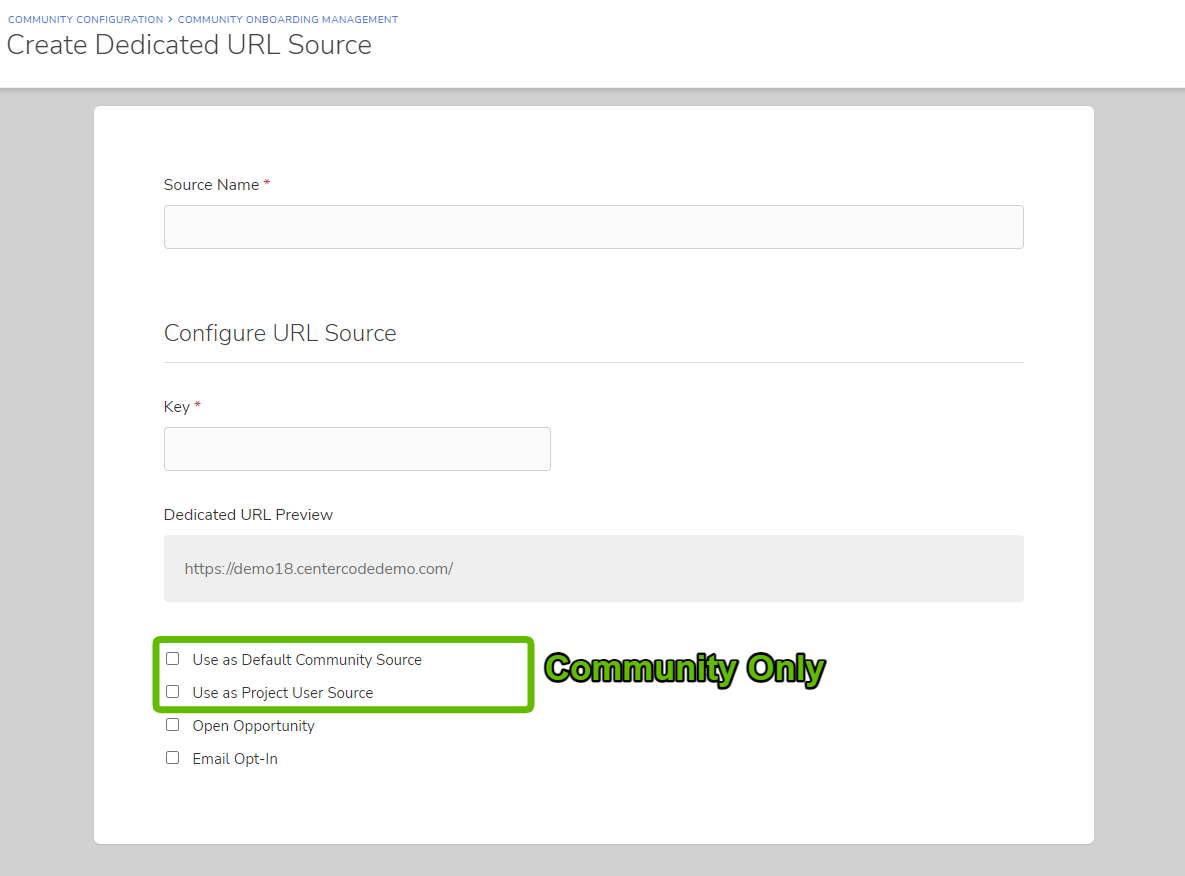 To create a Dedicated URL:
Hover over the Opportunity click the + icon
Select Dedicated URL
Fill out Source Name and Key
Click Next to complete
The Key field allows you to customize your invitation URL. The Key must be an alphanumeric value, which means no special characters may be used (however "-" and "_" are allowed). Any spaces that appear in your key will be automatically removed.
Open Opportunities makes your Opportunity open to anyone (existing in your portal or not). The Opportunity will appear on your portals RSS Feed. To navigate to this page, enter "/open" at the end of your portal URL (yourcompany.centercode.com/open). *In most cases, this will not be checked.
Use the QR Code feature to invite candidates via banners, pamphlets, or other analogue marketing materials with a smartphone.
Use as Default Community Source (Community only) allows you to set a single Dedicated URL Source (indicated by a house icon ) as the standard recruiting path for any user who lands on your login page.
Use as Project User Source (Community only) allows for your Source to be selected at the Project level for new or existing users. It assigns users a specific recruiting path into the Community before joining a Project. Hover-over the tree icon to display where Project Opportunities are being used.
Email opt-in
This setting allows candidates to add their email address to a holding pool associated with the Dedicated URL Source. This helps you gauge interest or get an early start building your panel before sending emails.
With this setting enabled, users can only express their interest to joining your Community or Project, but will not gain access or receive an invitation until you've manually sent the Dedicated URL's Source Pool emails. Please refer to this article on how to complete this step.
Please note that this is a niche setting that should not be used if you have a straight forward Recruiting scenario in mind.
Notes
When a Dedicated URL is deleted, the Key remains unique. If you attempt to re-create a Dedicated URL with a Key that was previously deleted, you'll be unable to do so.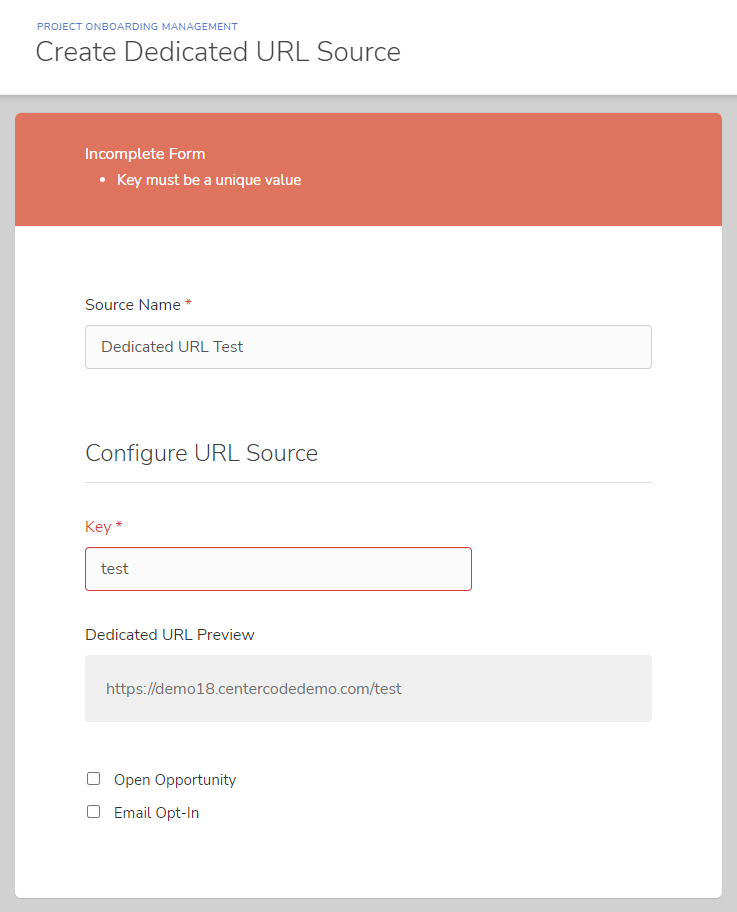 When announcing a test to the Betabound Community, we ask that you have an active Opportunity and Dedicated URL.
Related articles: