Providing suggestions for feedback submitters to reduce friction and increase collaborative engagement
This article applies to All editions.
Feedback types (Issues, Ideas, Discussions, etc) offer a suite of incredible tools that help you keep feedback organized. One of the more powerful features that are designed to save you valuable time and energy is called predictive match.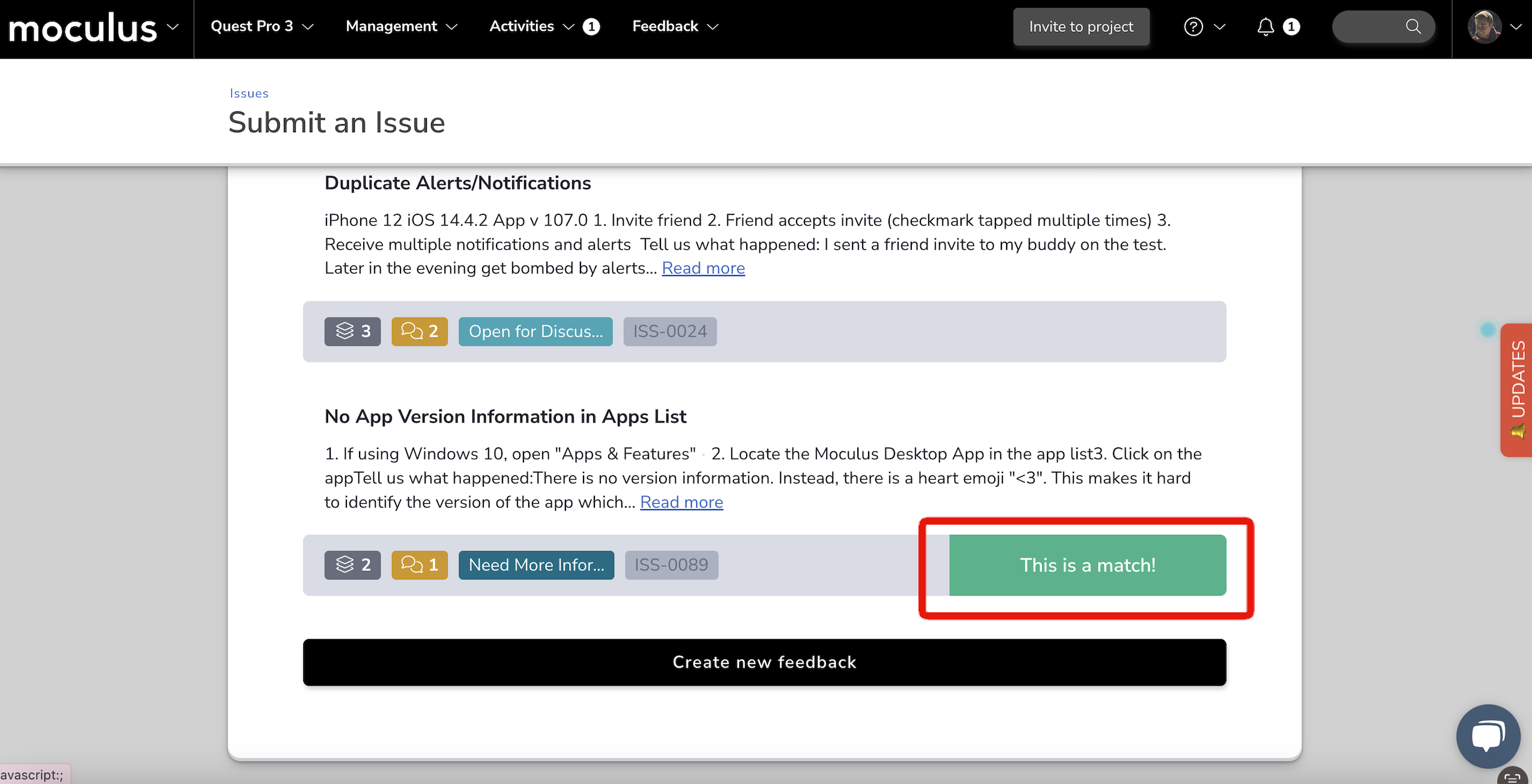 Predictive match presents testers with feedback that matches keywords in the potential submitter's title and description. When the potential submitter enters their title and a match is displayed, they can select "This is a match" or "Create new feedback." When selecting "This is a match", the "parent" (existing) feedback's feedback score is increased.
Feedback scoring is designed to automatically prioritize and calculate values to show unbiased numerical importance for your feedback, allowing you to easily identify your most impactful items.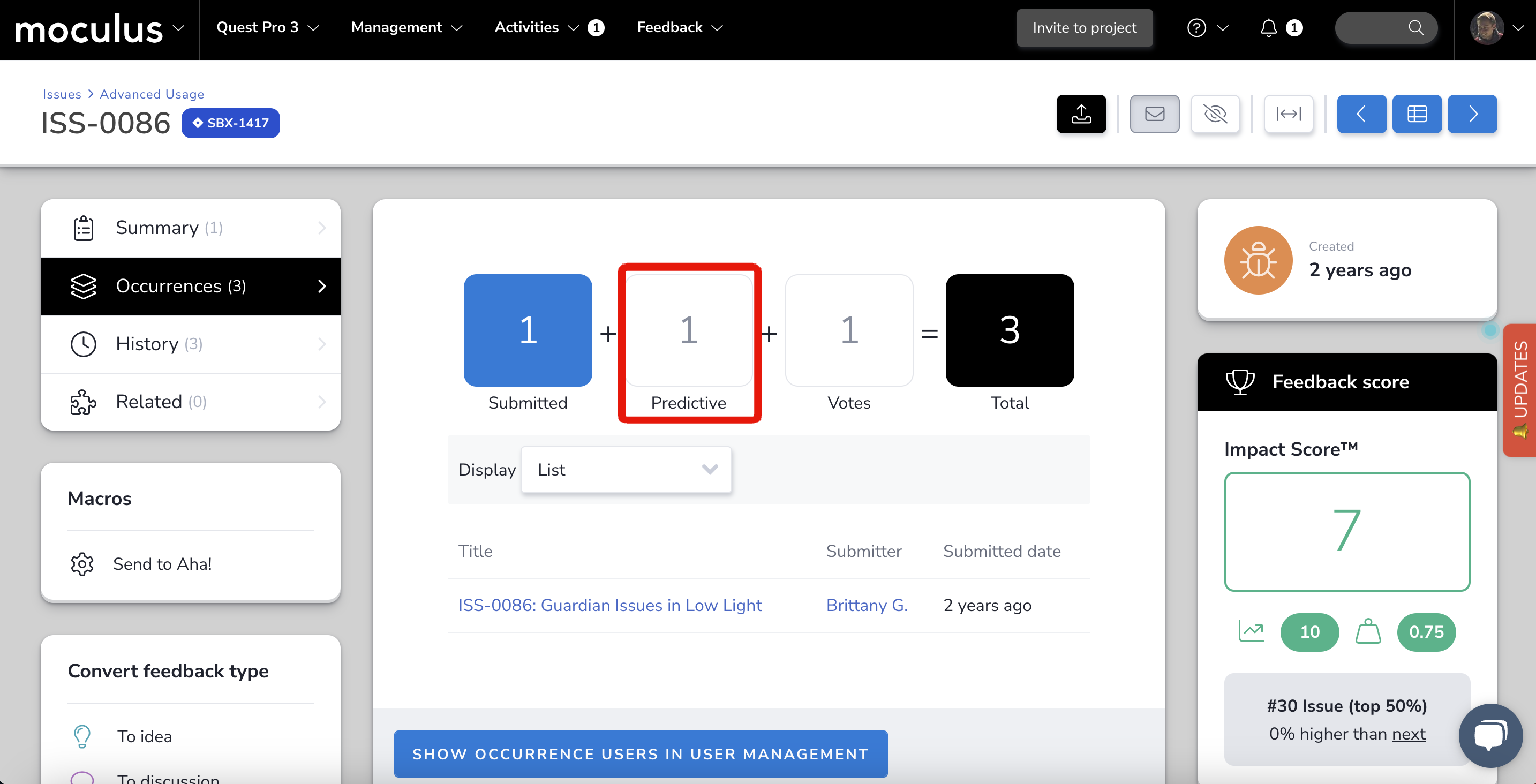 Enabling or disabling predictive match
Certain use cases may require disabling predictive match, such as leveraging private feedback types (Support, Contact Us, etc). Predictive match is specifically a feedback role attributed to a team in your feedback type's settings.
To enable or disable predictive match:
Click on Management > Project configuration > Feedback types
Hover over your desired Feedback type
Click the Modify button
Click Feedback roles
Select a User role (typically Participant)
Select or deselect a team's Access predictive match role (refer to the top-right legend)
Click Submit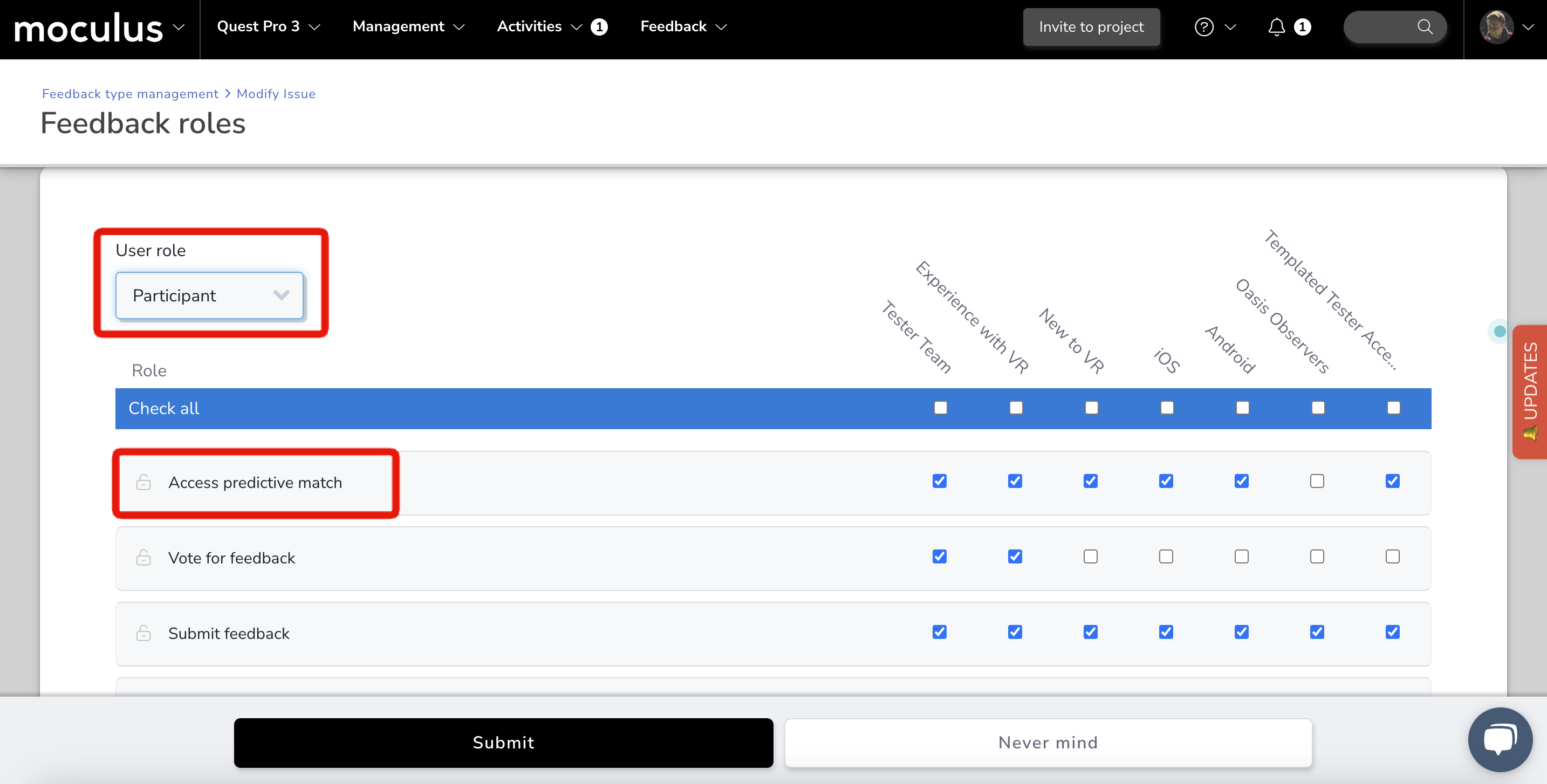 Scenarios to consider:
The submitter's title or description varies too much from the previously submitted feedback to be matched.
The original piece of feedback has not yet been made public, so the submitting feedback isn't able to find a match.
The tester selects "Create new feedback" despite the match.
If the appropriate feedback doesn't show in predictive match despite using similar search words, it's likely that the feedback's form is missing elements set as title or description.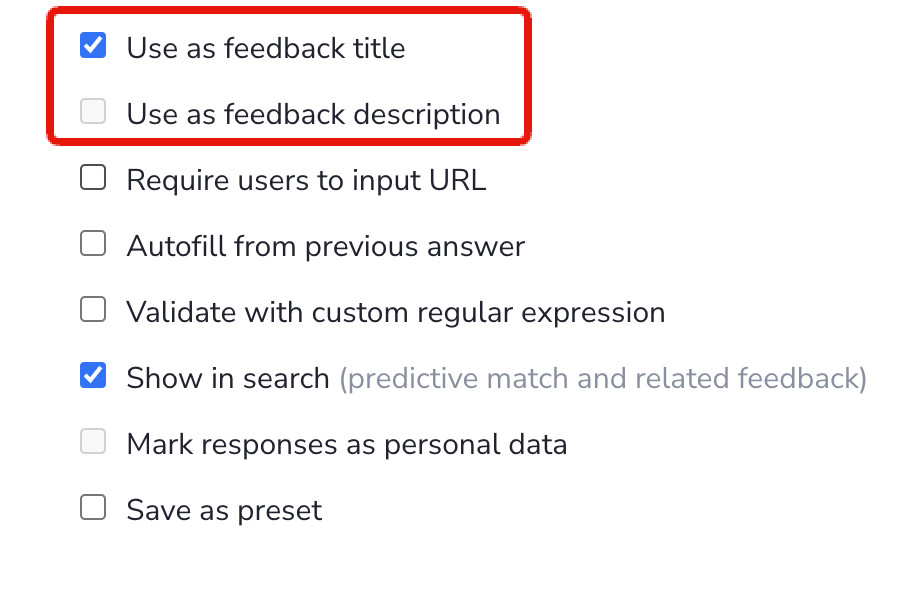 What feedback is shown in predictive match?
Predictive match shows feedback that's set to public. Feedback not set to public will not show in predictive match.
Notes:
"Public feedback" refers to feedback that has been set to be public. Feedback that isn't public can be considered private and hidden to only those who have access to it. This is dictated by feedback roles.
Testers may not always use the predictive matching feature themselves while submitting feedback. So, you'll want to ensure that each feedback item is a unique issue that hasn't already been reported.
Related Articles: