This Article Applies To:
Impact Edition
Pro Edition
Team Edition
Legacy Edition
The ability to carry over users when templating and cloning a project is a powerful tool that can save a lot of time when you're spinning up a new project. Using "Template Users" from the Project Template Settings menu, under the "Template Users" heading will allow you to select specific Team Types (or individual Teams for users on relevant Centercode editions) to be automatically included in new projects each time this project template is used. (For information on Project Templates click Here.)
Adding Team Types to a Project Template: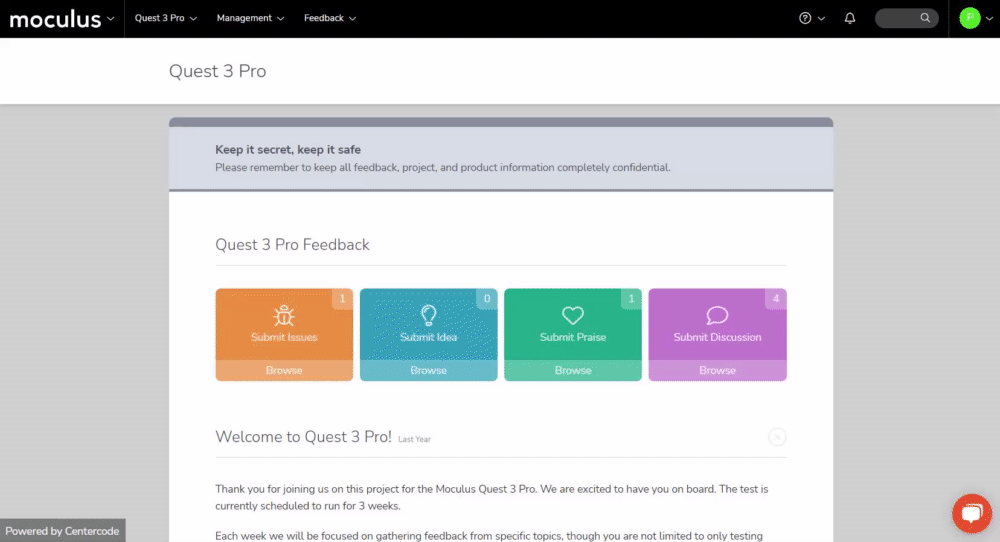 From the anywhere within the Project:
1. Click Management in the navigation bar
2. Select Project Configuration>Project Template
3. Scroll down to the Template Users section
4. Select which Team Types/Teams you would like to include in the project template
5. Click Submit at the bottom of the page
Your new Projects using this Project Template will now automatically include all users on those Team Types/Teams when they are created!
NOTE: It is recommended you only include internal team types when including users in a template. Project participants should only be added to projects they have agreed to join.