Creating a new Project is quick and simple and allows you to set up a portal for users to beta test new software/hardware.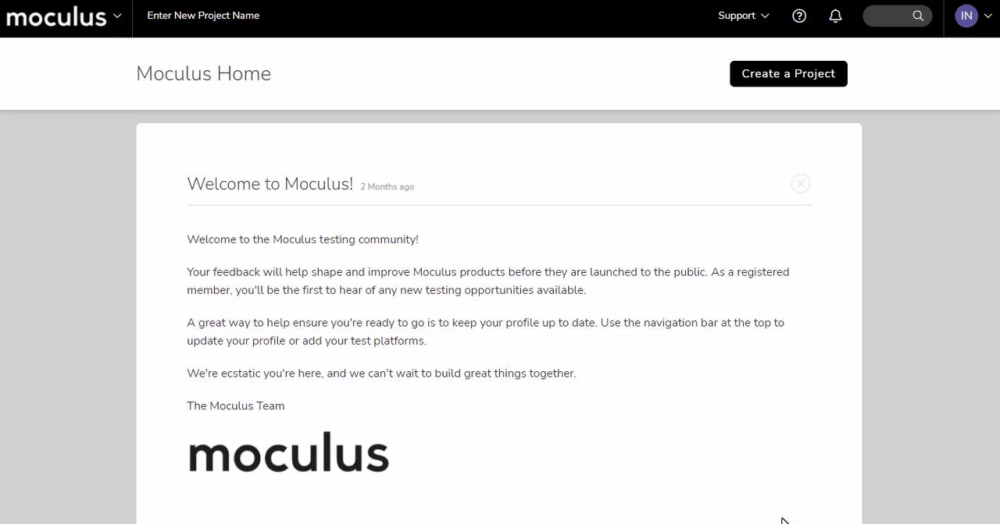 From the Community Homepage:
Click Create a Project in the upper right corner of the homepage and choose Delta Test.
Set the desired Project Codename and complete the other Project configuration details.
Click the Submit button at the bottom of the page to confirm.
You have successfully created a new Project.
Requirements
"Create Project" Community Role
Notes
Clone Previous Project Role turned on will allow you to create a new Project based on a previous Project, regardless of Template settings (it will populate the list with all previous Projects instead of only Templates).
Check this article that details the various Project Settings for more information.