View emails sent out of the Community or Project
Email Logs allow you to set filters in order to search through emails previously sent or currently in queue.
Click Here to view a video of the process designed to accompany the steps listed below:
From the Community Homepage or Project Homepage:
Click the Community Tools (then Configuration) or Project Tools in the left-hand menu.
Click the Community Email or Email (Project) tool in the main tools menu
Click an existing Email Log Filter or click Create an Email Log Filter.
If creating a new Email Log Filter, set your Filter* criteria and preferences as desired, then click Next.
*(Recommended to narrow down Date Sent with After or Between)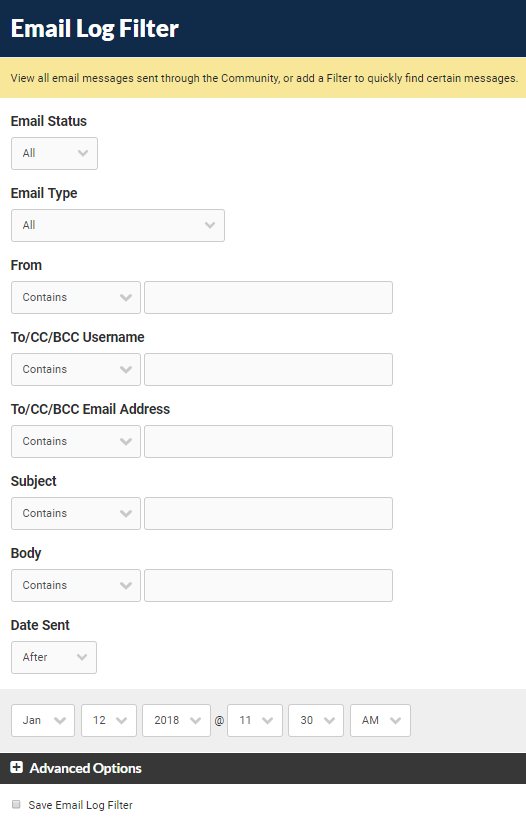 Did this answer your question?