Confirm that emails are sent out of your Community or Project
Email Logs allow you to set filters in order to search through emails previously. Emails are sent immediately after initiated.
From the Community Homepage or Project Homepage:
Click the Community Tools (then Configuration) or Project Tools in the left-hand menu.
Click the Community Email or Email (Project) tool in the main tools menu
Click an existing Email Log Filter or click Create an Email Log Filter.
If creating a new Email Log Filter, set your Filter* criteria and preferences as desired, then click Next.
*(Recommended to narrow down Date Sent with After or Between)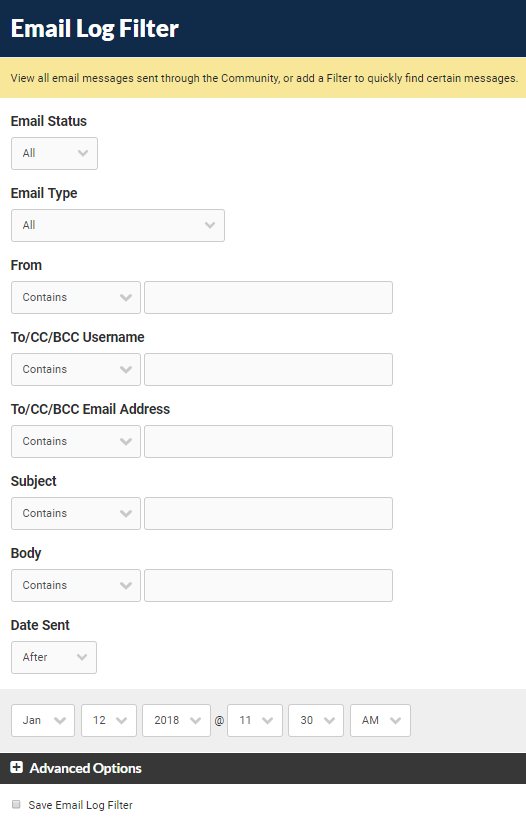 Notes
To see emails an individual user has received, you can find that by accessing their User Summary (through search or user management), then clicking the Email tab.