This article applies to Team and Legacy editions.
"Hi there!" Ugh… boring, right?

Customizing Recruiting emails is an essential component of building interest in your emails - it makes them feel far more personal and "for you." Following this best practice, you're hopefully using Dynamic Tags to personalize your emails sent from your Centercode implementation.

There is the ability to personalize email communication to Recruiting by building a special Dynamic Tag that lives in Recruiting Emails. For this tag to work for inviting both unknown candidates (to create accounts) and existing Community accounts, we have to account for recipients for whom we don't yet have any information. So, if your implementation has a First Name for the intended recipient (they already have an account), the system will fill in their name. Otherwise, your fallback, or "Default Value," takes the lead.
Using this new tag, %%firstname|Default Value%%, you can connect a little more closely to your users in your project invites.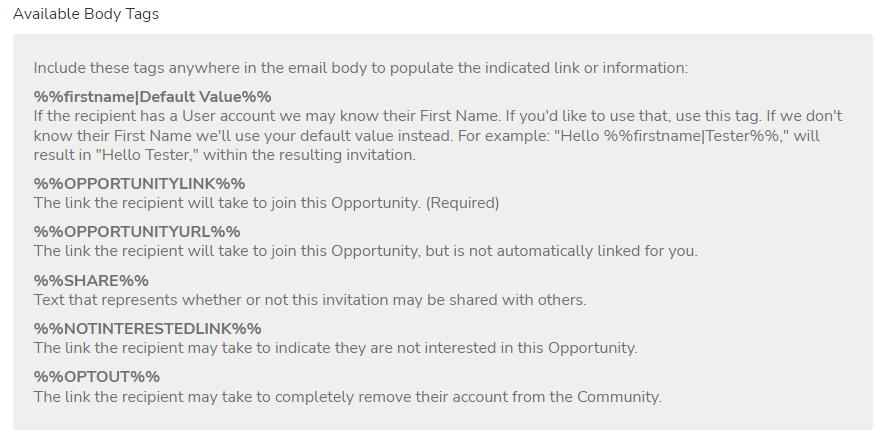 Replace Default Value with something friendly as a fallback, just in case the user doesn't already have an account.