View who submitted, matched, and voted for Feedback.
You can view an Occurrence Breakdown of a Feedback form in order to see how many times that particular Feedback has been Submitted, Predicatively Matched, and/or Voted on.
From the Project Home Page:
Click the link of the desired Feedback Type in the left-hand menu.
Click the Switch to Simple View link in the top right corner of the page, if necessary.
Click the Title of the desired Feedback Form.
Click the Occurrences tab in the left-hand Navigation menu.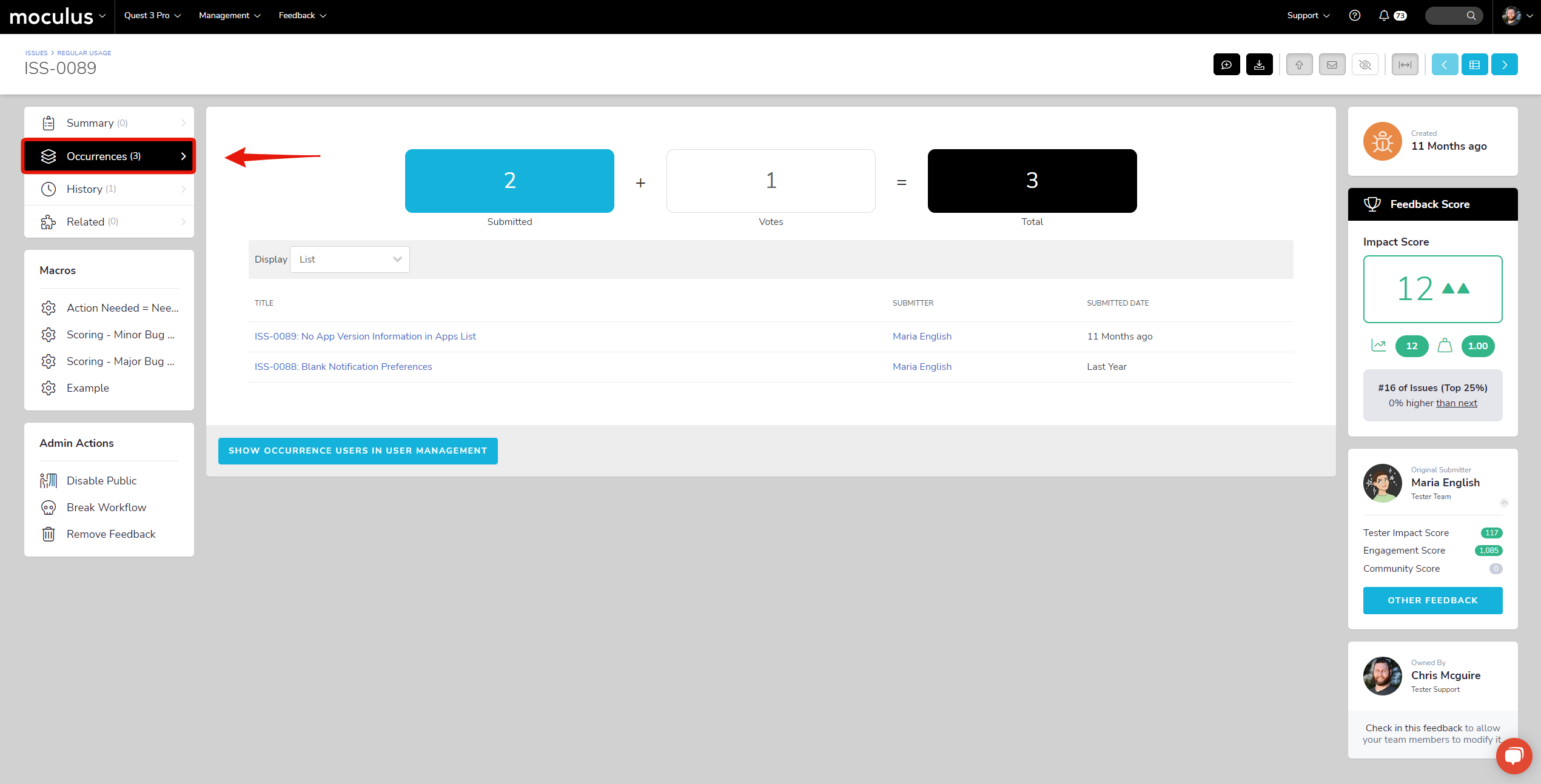 You have successfully viewed the Occurrence Breakdown for a Feedback form.
Requirements
Moderate Feedback and Comments Feedback Role.
Notes
From this page, you can toggle between the Submitted, Predictive, and Votes to see each source of your total occurrences.
Did this answer your question?