Viewing your team log
This article applies to Team and Legacy editions.
Centercode allows administrators to track when users are moved in and out of Community or Project Teams. This log will display movement actions of users added to a team, and show when a user has been removed from the Project or Community. The log includes who performed the action and the date and time it was performed. This functionality is useful in cases where accidental removal of users has taken place, or simply to keep track of a team's user history.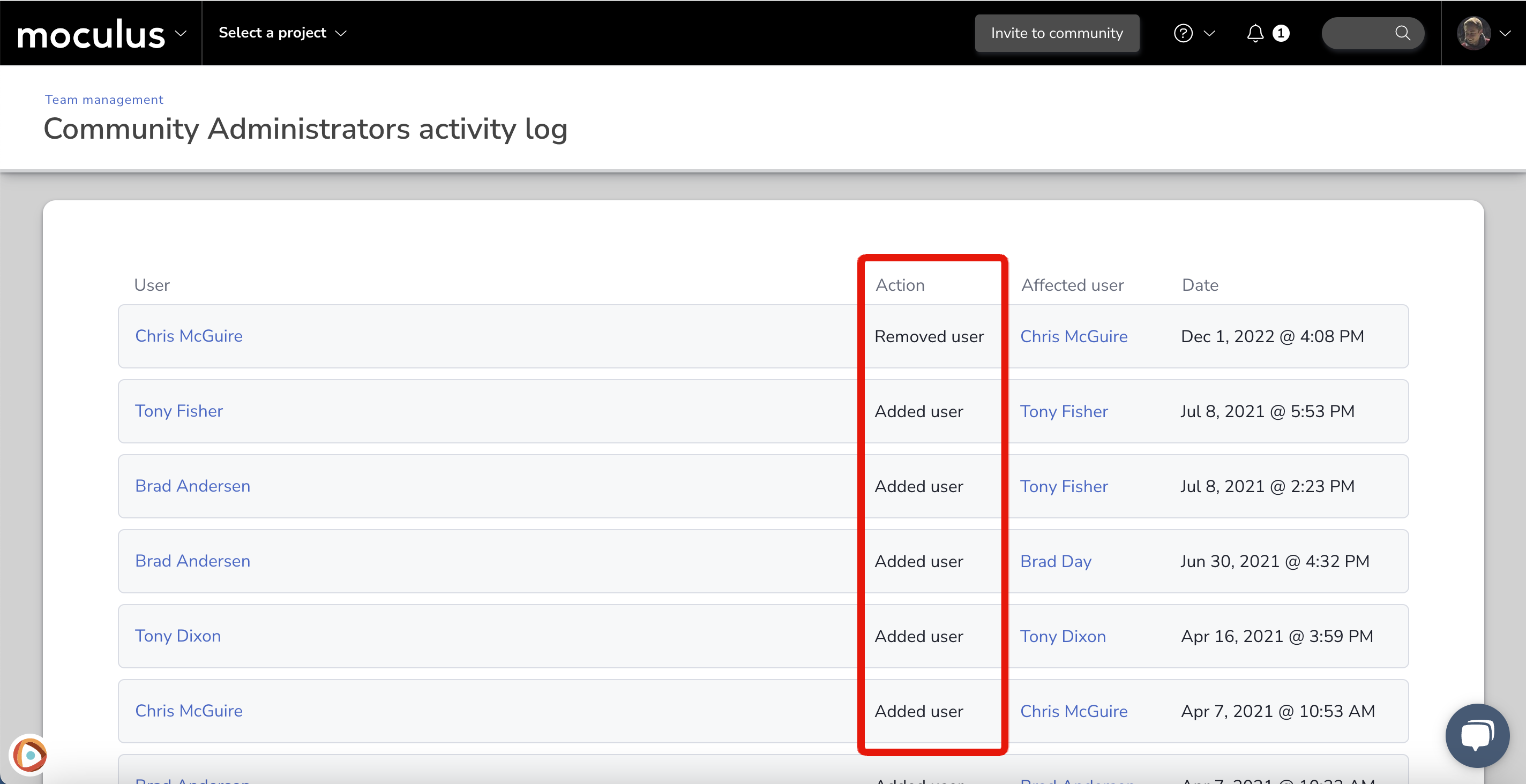 To view the log:
Starting on the Community or Project homepage:
Access your Community Management (or simply Management within a project) dropdown menu
Click Teams in the dropdown menu
Click the clock icon corresponding to the team's history you wish to track
You have successfully accessed the Team Log.
Requirements
Access to Team Management (for the corresponding Community or Project scope)
Notes
You can click the names in the Team Log to access User Summaries, allowing you to quickly re-adjust a user's teams if necessary (or review any other user information held within their Summary).