Copy the submission link on the left-hand menu and provide that to your testers.
Where can I find the submission link to my Survey?
You may copy the Survey link's URL from the left-hand menu or click Survey Link within Survey Management to distribute a Google Shortlink.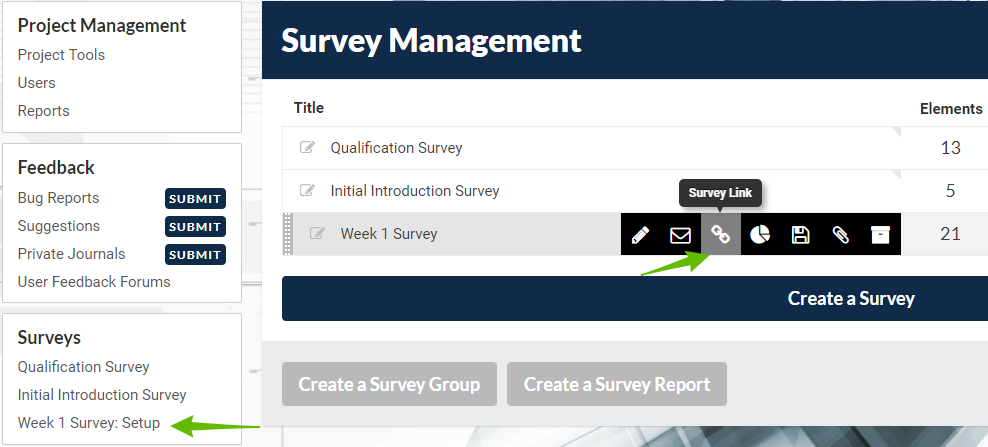 Where can I find the submission link to my Test Platforms or User Profiles?
Similar to Surveys above, you can copy the left-hand menu link under either Test Platforms or User Profiles to provide to your users via your Community Homepage.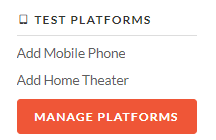 You can copy the "Add" link for either specific Test Platforms devices / User Profiles, or copy the Manage Platforms link.
The Manage Platforms link takes the user to their current list of submitted Test Platform devices. From here, they may add an additional one by clicking Add a Platform.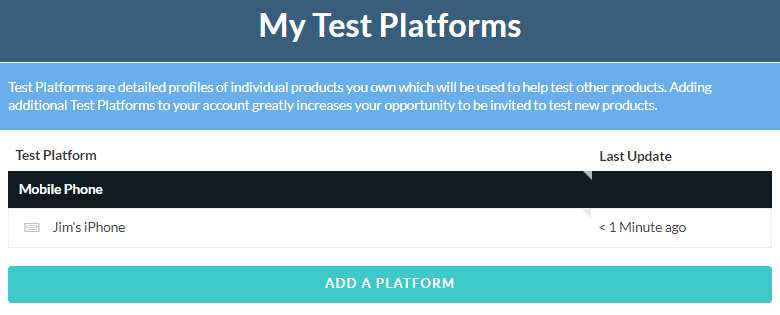 You may also provide the Add a Platform link, which takes the user to a list of all available Test Platforms that they may submit (based on your designated Team submission access). Note that these center-screen links below are the same as the "Add <device name>" from your Community homepage.