Troubleshooting & Miscellaneous
How do I embed videos?
Use the Media button and click Upload Media.
This Article Applies To:
Impact Edition
Pro Edition
Team Edition
Legacy Edition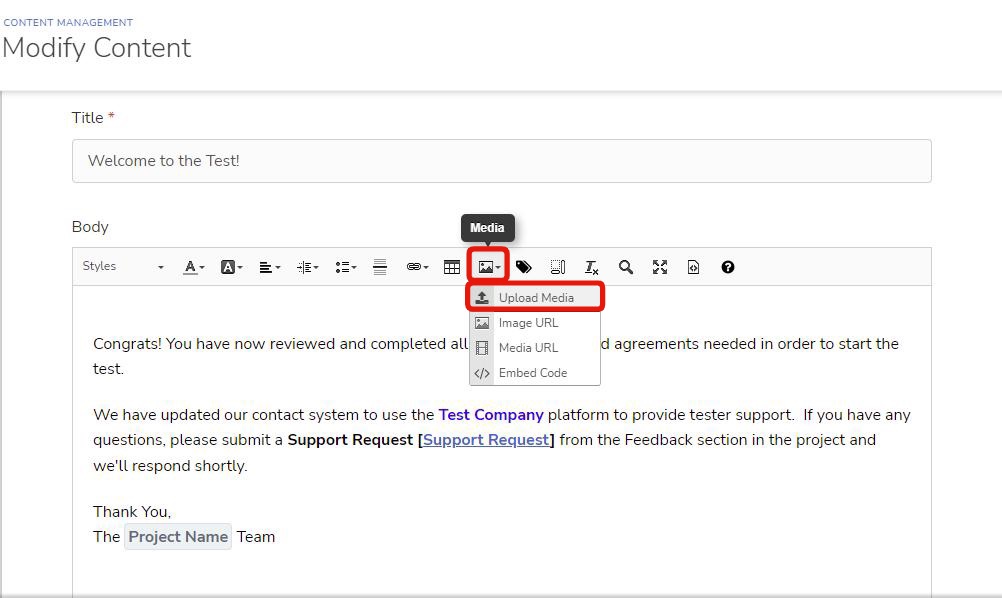 How do I embed videos over 20 MB?
You can host your video within Centercode, then use the uploaded file's URL in the Media URL dropdown selection.