How do I check in Feedback that is assigned to me?
When a Feedback you own is checked in, it becomes owned by the Team you belong to. It can then be checked out by another member of the Team, should they desire or need ownership of the Feedback.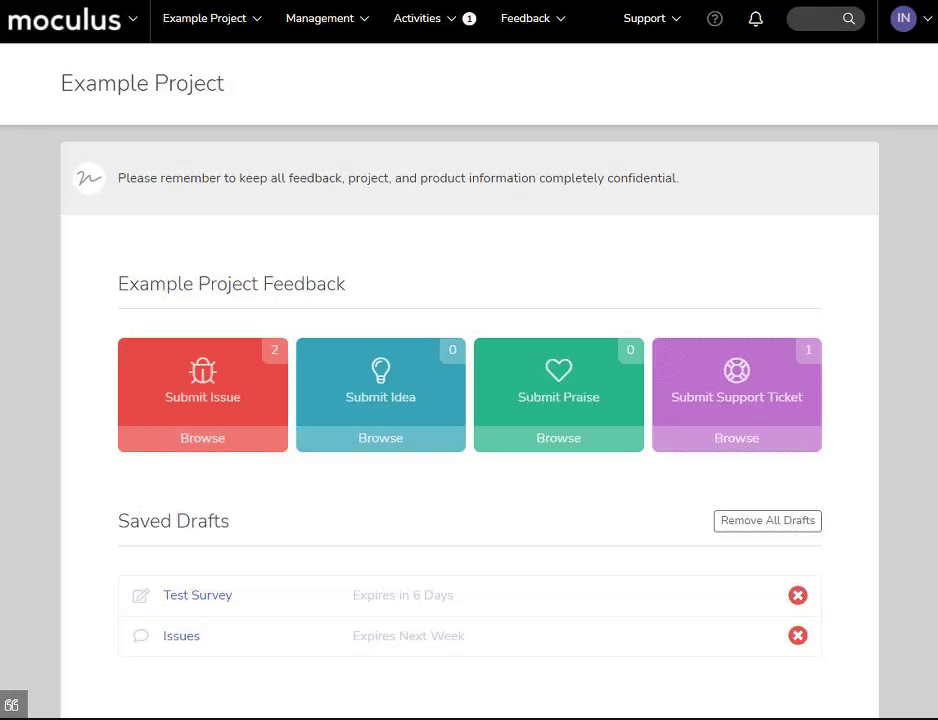 From the Project Home Page:
Click Feedback and select the appropriate Feedback type in the upper navigation bar.
Locate the piece of Feedback you would like to check in and click into it.
Click the Check In link on the left-hand menu.
You have successfully checked in Feedback that is assigned to you.
Requirements
View access to the Feedback Type and Form (via Feedback Roles)
Ownership of Feedback Form (established via Feedback Workflow)
Did this answer your question?