This article applies to: Pro, Team, and Legacy editions
Within the Assigned Test Platforms page, you can configure an email to be sent to your Project Manager informing them whenever a User has chosen a Test Platform. Assigned Test Platforms is a tool available to only Enterprise-level licenses.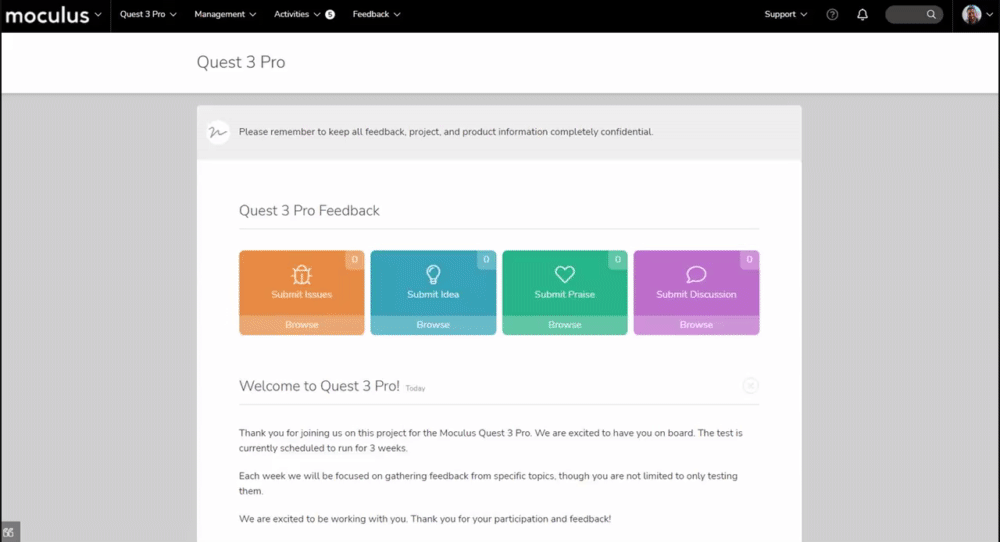 From the Project Homepage:
Click Management>Project Configuration>Assigned Test Platform in the Navigation Bar.
Check the box under the Email Notifications heading.
Click the Email Template link to the right of the checkbox.
Select a previously configured Template or build an Email Template as desired.
Click the Submit button at the bottom of the Email Template page when satisfied with the email.
Enter the desired Email Address you wish to send these emails to.
Click the Submit button at the bottom of the page.
You have successfully setup an automated email to help remotely provision your beta hardware.
Requirements
Manage Project Role.
Pre-existing Test Platforms at the Project level of Centercode that have been filled out by your Testers.
Notes
Each time a User completes the Assigned Test Platform for the Project this is configured in, the email created above will be sent to the email address provided. This can be another process outside of our control that automatically installs firmware or performs other functions required for a specific hardware model.