This articles applies to: Team and Legacy editions
A well-crafted Survey can dramatically affect the success of your test. Centercode's Survey tool allows you to administer and collect high-quality, actionable data from your users. Typically surveys are designed to be one and done, but if need be they can be reset on for an individual user.
That said, the situation may arise when you need updated or corrected Survey responses in bulk. For example, new questions were added to a Survey and you'd like multiple testers who've already completed the original Survey to update their responses.
Set the Survey as a Notice. This will cause the Survey to appear for your designated users upon logging in:
Navigate to Management in the upper navigation bar
Click Surveys
Hover-over your survey and click the Modify icon to enter Basic Settings
Click the Notice box for the Teams you want to access this Survey
Click Submit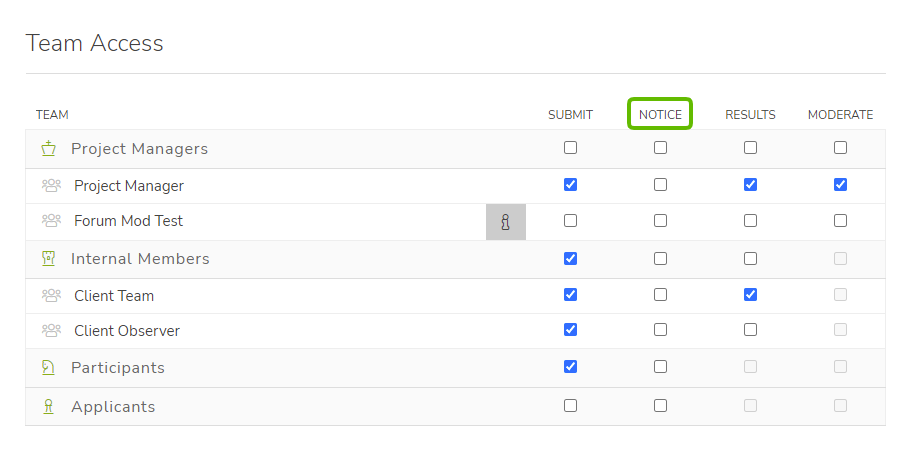 If your Survey was already set as a Notice, reset the original Survey's Notice Log entry. This allows the original response to be updated and resubmitted, which can be done for ALL submissions or for individual respondents.
Navigate to Management in the upper navigation bar
Click Notices
Hover over the Survey, then click the Log icon
Click Reset this Notice for All Users
Click Remove to confirm