This article applies to All editions.
Viewing file attachment images inline
If you've got a File Attachment form element in any of your forms (Surveys, Feedback, etc.) you can view images attached to these elements simply and easily by adding them as view items to a User Management or Feedback Management list using filters/views.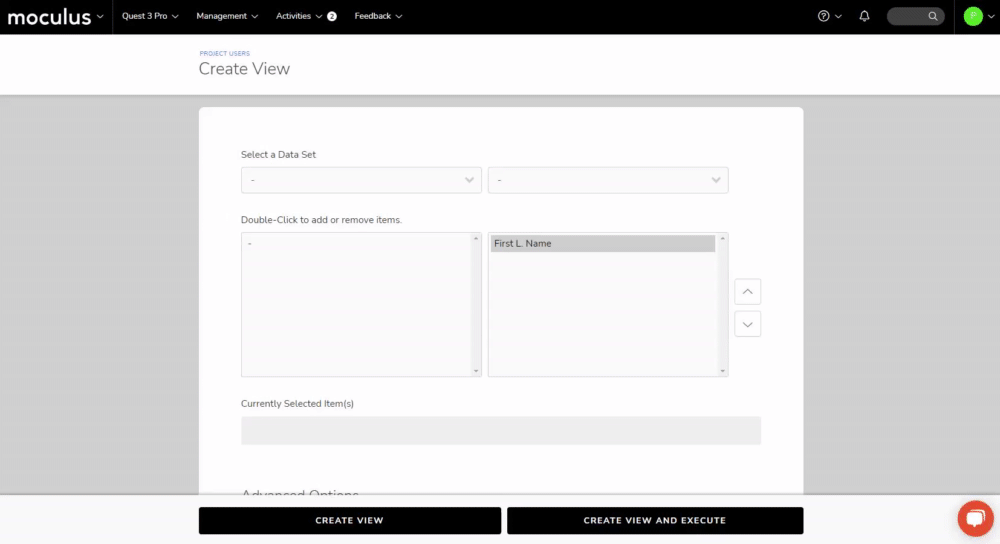 To add these items to a new or existing view:
Navigate to the Create View (click the plus sign) or Modify View (click the edit pencil) tool
Select the form that contains the images you wish to have added to your view
Double Click any of the "*Form Name*/*Form Name* Has Attachment/*Form Name* Thumbnail" view items to add them to your view
For more detailed information on Filters/View click Here.
File attachment view types
(NOTE: In all examples *Form Name* will display the name of the File Attachment form item in your survey/feedback form/etc.)
"*Form Name* Has Attachment"
This view item gives you a binary yes/no response if the user attached any files at all.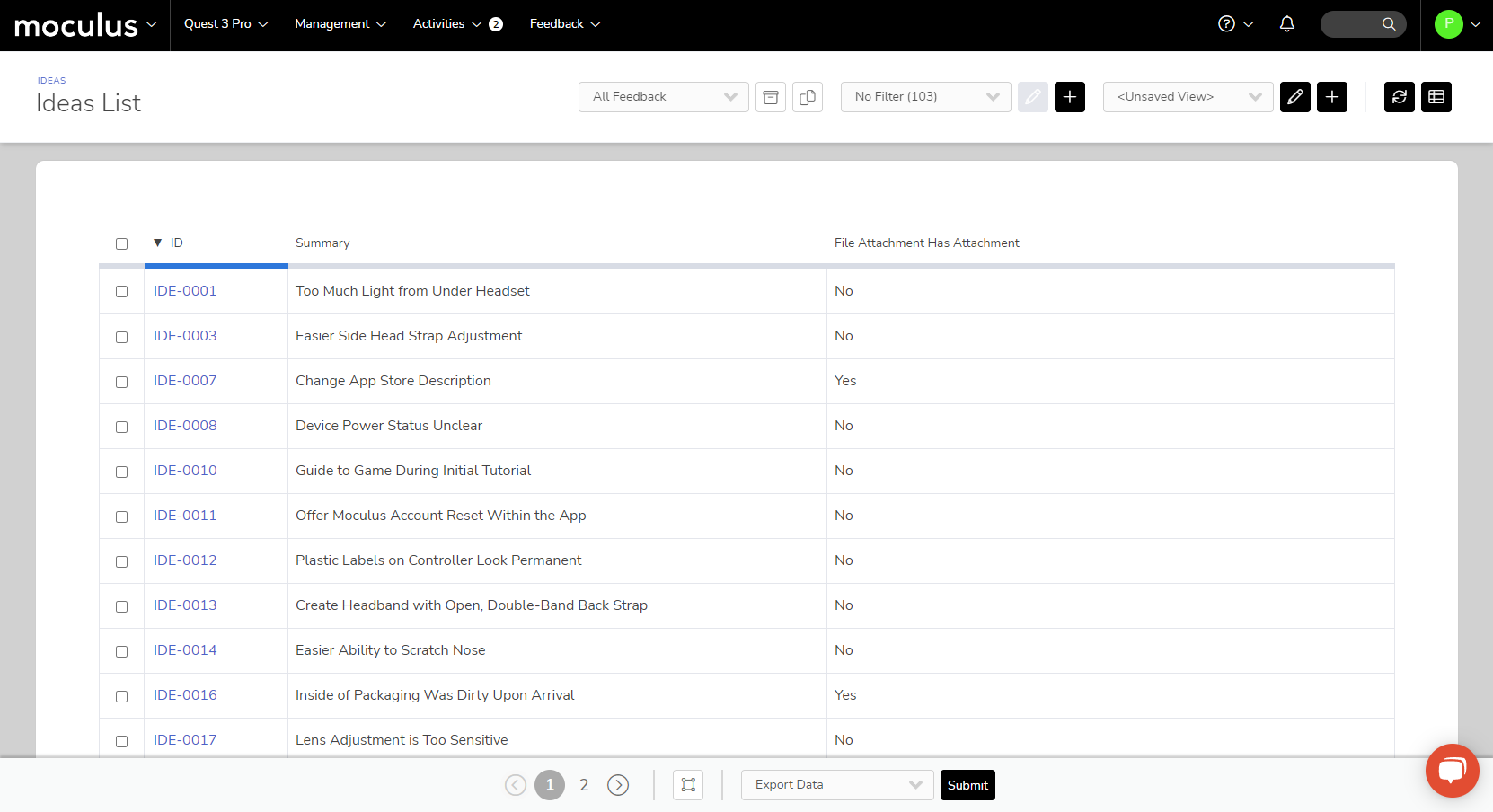 "*Form Name*"
This view item shows a scaled version of the images inline: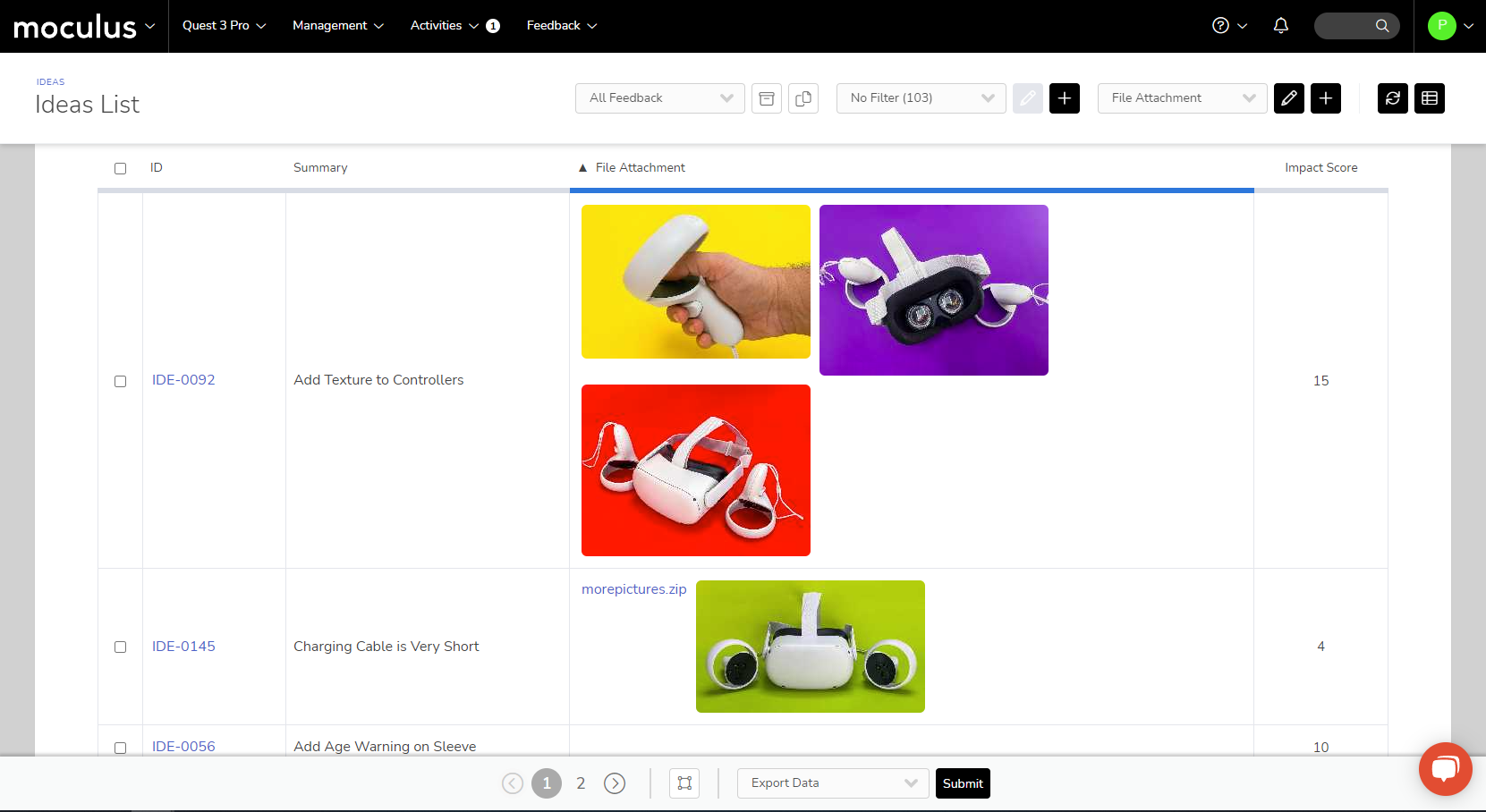 *Form Name* Thumbnail
This view item shows thumbnail versions of attached images: