How Centercode handles platform bugs
Our
Continuous Quality Process
aims to close the loop on platform bugs you encounter ASAP. We follow an expeditious model to minimize the number of channels and teams involved. The Support team identifies, reproduces, and verifies your issue before logging it directly to the Development team for prioritized assignment and a fix.
Once fixed, it's fully re-tested by QA and Support to verify that it resolves your issue, then is immediately rolled out your implementation. We're ramping into this process to eventually be able to deliver even non-critical resolutions to you in hours, not months, which will quickly improve the platform's quality and make everyone happy!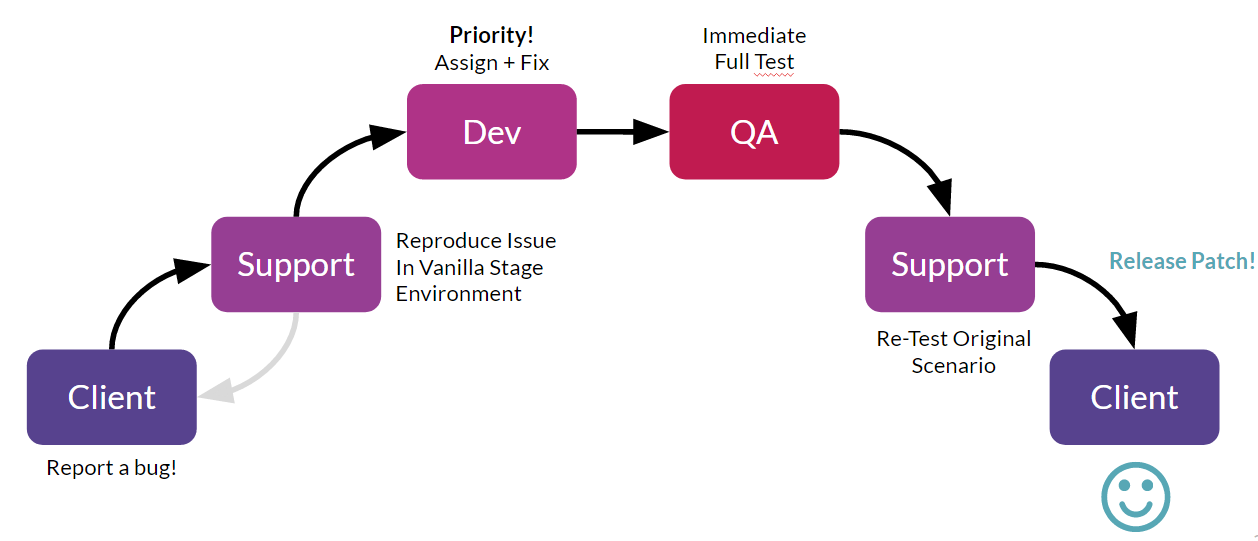 Centercode's Continuous Quality Process
Notes
The Continuous Quality Process improves upon this common but congested model.
Did this answer your question?