Utilizing the Knowledge Base at the Project level you can enter a Project in your Centercode implementation and search within it at varying levels.
Click Here to view a video of the process designed to accompany the steps listed below:
From the Project Homepage:
Click the Advanced link to the right of the Search button on the right side of the top navigation bar.
Enter desired Search Keywords and select the time frame and Search Elements.
Click the Submit button at the bottom of the page.
You have successfully searched the Project Knowledge Base.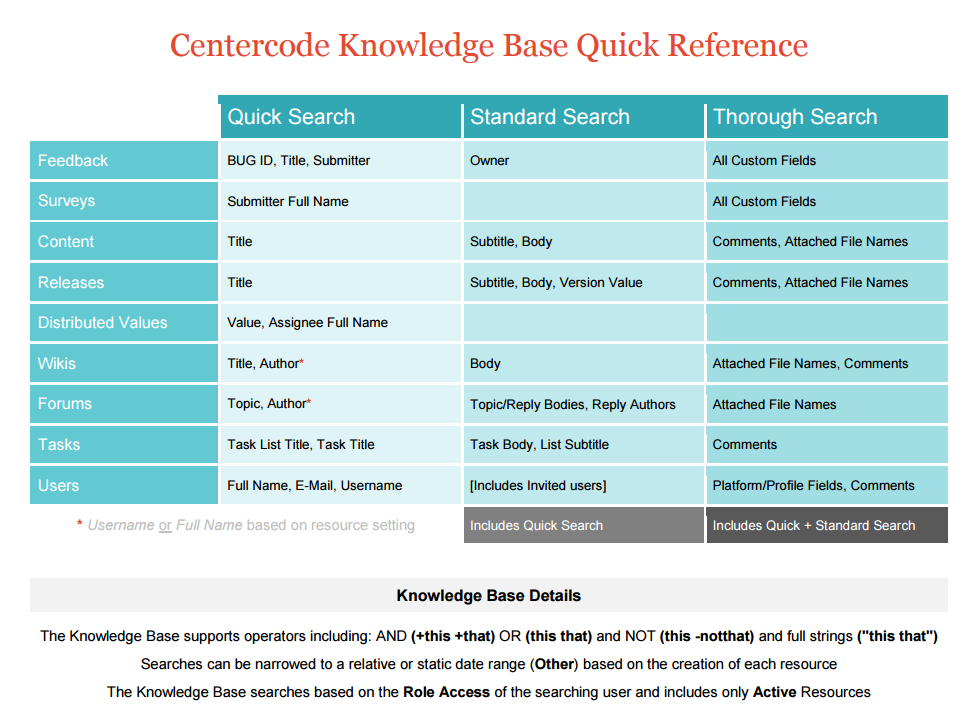 Requirements
Access Knowledge Base Role
Notes
You can use + and - when searching to form more complex searches (e.g. +food+apple-pear would search for anything containing both food and apple, but not pear).
By checking on Comprehensive Search, you will be able to perform a more thorough search of your Centercode Implementation.
Did this answer your question?