Troubleshooting & Miscellaneous
How can I add users to my Project by name?
Utilizing Quick Invite, you'll notice Lookup by Name above the Email Addresses input box. This search function is based off of partial or complete usernames, full names, or email addresses. Click the "plus" icon next to the user(s) you want to include - their email addresses will be added to the input box automatically. Lookup by Name also informs you if a user is already in your Project, has already been invited, or is ready to be added.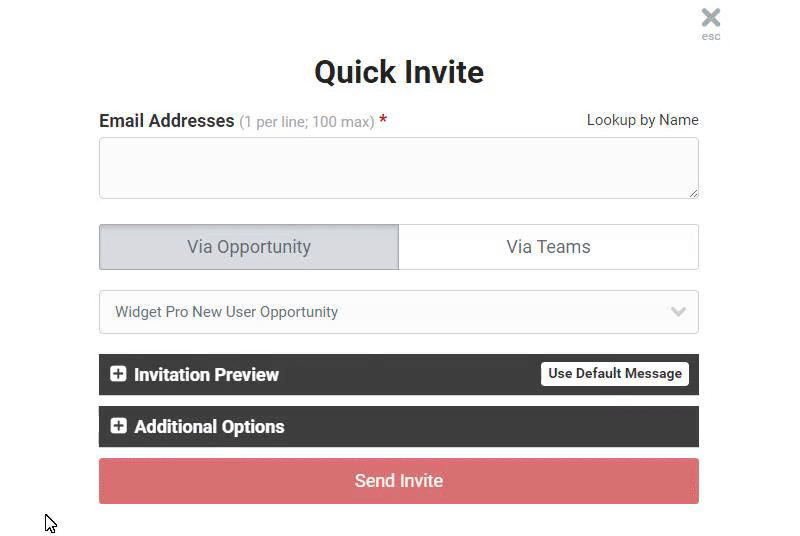 Did this answer your question?