Troubleshooting & Miscellaneous
How do expiration dates work in Centercode?
Know exactly when your content expires
This article applies to All editions.
Within Centercode, you're given the option to set expiration dates for your Recruiting, Surveys, Content, and Releases under your Advanced Options.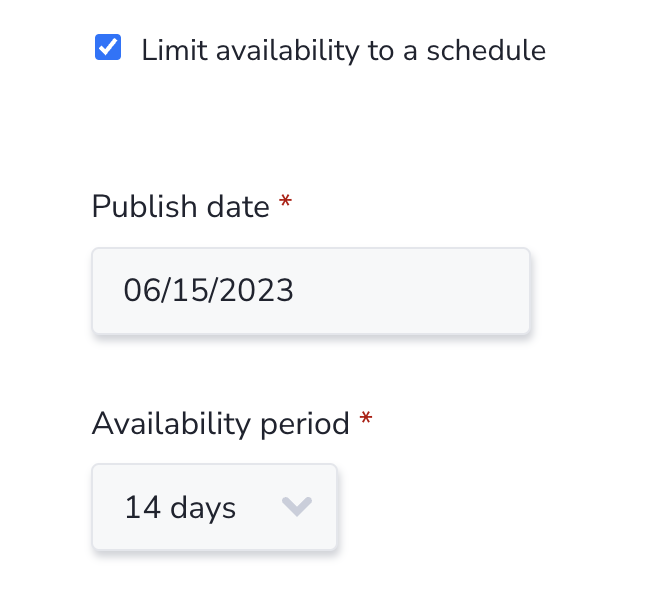 All expiration occurs at 12:00 am on the end date of the availability period you've selected, using Centercode's server time zone, PST (UTC−7:00). Please keep this in mind when working with users in vastly different time zones.